At this time and until further notice, Jan is providing remote-only healings (also known as distance healings). Please visit the remote healing page for complete information on this very successful method of healing. This began during the pandemic and is being continued for practical purposes until further notice.
You can also contact Jan at any time for a complimentary consultation, either by phone or email. Please click here and provide your email address or phone number so Jan can contact you. Please include the reason for your contact in the message session. She looks forward to hearing from you.
Thank you!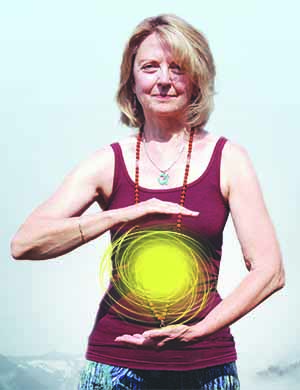 Thank you so much for your interest in improving your health and your life balance. I look forward to spending this very special healing time together with you!
Qigong healing's success can be attributed to a wonderful partnership—it consists of teamwork empowered by the healer, you as the client, and your body. It takes all three to be successful. Keep reading to understand why, as well as how it works.
Give Yourself a Gift of Peace and Health
Qigong can help your body heal many types of issues
physical
mental
emotional
spiritual
It's a superior stress-reliever. It can help you maintain optimal weight, and bring you to the point of peak performance. It can help with depression and many other emotional issues while improving your immunity for future health. Qigong can help you connect more with your inner wisdom.
Qigong works using the same principles as acupuncture, but without the needles. It works from the inside out, holistically. This means that unlike Western and other forms of medicine, it works on the root causes of your body's symptoms simultaneously. Multiple issues can be addressed, without causing side-effects, in a single session.
Qigong can keep your body performing optimally. It is a wonderful preventive practice.
Qigong can provide incredible relief from the following issues:
Pain
Chronic or acute illness of any type (including anything from colds and sore throats to more serious, long-term illnesses such as cancer, diabetes, fibromyalgia, arthritis, etc.)
Emotional issues such as stress, depression, anxiety, anger, grief
Specific issues such as insomnia, vision, weight loss, fatigue, and many more
Spiritual issues such as trusting your intuition, improved meditation, and more
Qigong prepares your body to heal itself. A session as brief as 15-minutes can provide great relief. Jan's sessions average 30-minutes long depending on your specific needs. Please plan 60 minutes for the initial session.
How qigong works
Qigong was developed, over a period of more than 5,000 years, specifically to balance all of our vital life energy and to remove all energy blockages. We have 12 major energy channels in our body, two governing channels, and hundreds of energy points along those channels.  The key to qigong healing is that when energy is blocked, it always manifests in the form of pain, illness, or emotional or spiritual distress.
The blockages are created when we don't take care of ourselves properly (insufficient nutrition, sleep, exercise; wrong medication; accidents; stress), but more often they are created when we have negative emotions (anger, frustration, anxiety/stress, fear, depression, grief, hatred, feelings of self-doubt, inadequacy, jealousy, etc.). The body/mind connection is even stronger than we realize—but we can counteract our negative emotions and lack of self-care through qigong healings.
To schedule a qigong energy healing session
Please note: Due to the current Dovid-19 pandemic, please schedule a remote (distance) healing session at this time. To schedule a distance healing session with Jan from your location anywhere in the world, please visit this page. Distance healings have the same effect as in-person healings. There is no difference. It offers the convenience of receiving the healing from wherever in the world you are located.
Once the risks of the pandemic are no longer with us, if you have a specific issue(s) you would like Jan to address through an in-person Qigong energy healing session at her office in Temecula, you can schedule your preferred day and time using the calendar above. Then make a secure payment by following the prompts. We do not store any credit card or financial information on this site.
What to do for your in-person healing appointment
Please be ten minutes early for your healing session to give yourself time to use the restroom and relax from the outside world. Session times average 30 minutes, depending on your need (they can run more, and every once in a while, less). Please allow 60 minutes for your initial visit. The cost covers one complete session.
You will receive an email reminder one day in advance of your appointment, and another reminder four hours in advance.
Important Points
Your first session will take one hour. It includes a Transformational Care Plan (TCP), which documents your goals for healing, a list of issues you'd like to address, your rating for the severity of each issue, and recommended qigong movements and techniques you can do on your own to participate in your healing.
Please provide Jan with this list, and your rankings, prior to your appointment.
Qigong can produce miraculous results. However, not all individuals or all problems respond immediately—particularly longer-term problems. It's important for you to commit to participate in your healing by taking the recommended actions to improve your health.
The beauty of qigong is that it places you back in control of your health care, empowering you to access and activate your body's innate healing capabilities. These are capabilities most of us don't even know we have because they've never been explained to us. Qigong is a way of life that embodies these capabilities. It's exciting to be able to have access to this unique and powerful healing method.
Qigong teaches that healing takes positive thinking, positive action, and the patience to persevere when required.
In most cases, your body didn't develop illness or other problems overnight. Expecting quick fixes every time can set you up for disappointment and delay your healing.
Because of this, it's important for you to communicate with Jan, and provide updates when requested. This healing process is a two-way partnership that works best when both parties have trust and respect for each other. A cooperative relationship is important and Jan strives to create that with your help.
It's also important for you to know that the power of qigong lies in your body's ability to respond. Qigong will get you back into balance so your body can heal itself. Give your body a little time and added support to do its miraculous job for you!
Subsequent appointments after the first average 30 minutes, depending on your need (they can run more, and every once in awhile, less). The cost covers one complete session.
Jan is very conscientious about following up a day or so after your appointments, and depending on your condition, more often when needed.
In addition to the healing session, Jan will place a healing message in some water for you to drink. Bring a glass or a large container of filtered or clean water with you for this purpose. Having enough at your side for a week will support your body's healing process best.
Don't drink any water or other liquid, or use the restroom until at least 30 minutes after your healing session. Doing so will deplete some of the energy you received. If it is absolutely necessary to use the restroom, please clench your teeth tightly while relieving yourself. This will help to hold at least some of the energy in, but again, it is best to wait if you can.
You don't need to drink all the healing water right away. Drink it as you normally would. You can store it, sealed, in your refrigerator during the week. Let it warm to room temperature before you drink it. This is important to support the energy in your body, keeping it at a high level rather than depleting it.
When you drink, drink it slowly and consciously. Be aware of the water going down your throat and feel the energy continuing down to the bottom of your torso. Think of the healing this water is providing you and enjoy!
If you cannot be available at the time you scheduled, please contact Jan 24 hours in advance in order to receive a refund OR you can ask Jan to change your appointment to a distance healing and avoid changing the schedule. If you are out and about during that time, your activity will not affect the success of your distance healing. Please read the description on the distance healing page for a more clear understanding. Refunds will not be available within 24 hours of your scheduled appointment.
Thank you for taking this special time seriously.